The city of Virovitica is situated in the Croatian northeast, in the lowland plains region, in the southern part of the Pannonian plain.
The geographic and transport position is determined by the intersection of two important Croatian and European transport routes: along the Drava plain from west to east and from the middle of the Pannonian area towards the south. Also important from the transport perspective is the proximity of the river crossing over the Drava and towards Hungary.
Once the construction of the high-speed road is completed, the travel time to Zagreb shall be reduced to just one hour.
Road connections
E661 (D5) Okučani - Virovitica - Terezino Polje - Barcs
D2 Varaždin - Virovitica - Osijek
Railroad connections
Varaždin - Virovitica - Osijek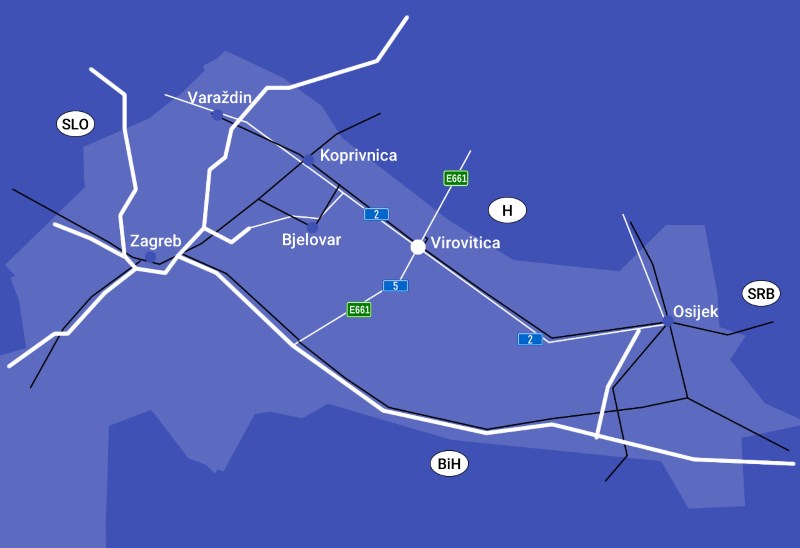 | Distance of | in km | in hrs |
| --- | --- | --- |
| Zagreb (zračna luka/airport) | 150 | 2 |
| Rijeka (pomorska luka/seaport) | 310 | 3.5 |
| Osijek (riječna luka/river port) | 120 | 2 |
| Budimpešta/Budapest | 260 | 3 |
| Beč/Vienna | 330 | 4.5 |
| München/Munich | 700 | 7 |