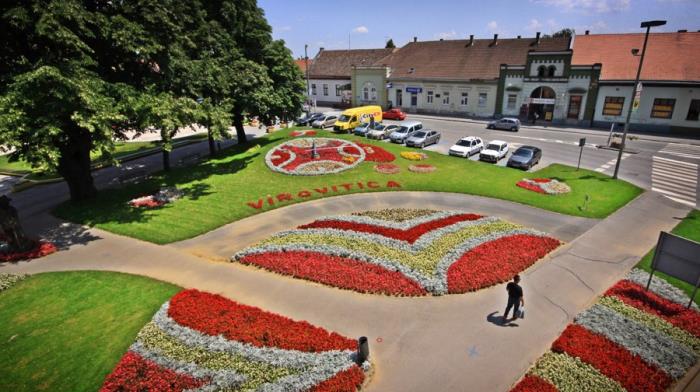 Today, Virovitica is a city of 22.000 residents and the centre of the Virovitica-Podravina County. To its residents and visitors the city offers diverse and rich activities, which are reflected in a series of attractive museum, theatre, concert, heritage, sports and other similar events.
In the immediate city surroundings one can enjoy the ambiance of the wine-growing crests, from whose peaks spreads the unique view of the vast expanse of Slavonian and Pannonian plains. Also a special experience is a stay at the perfectly preserved natural setting of Virovitica fish ponds – a popular resort with ideal conditions for recreation and fishing.
According to the Forbes research, the city of Virovitica ranks 10th in business activity among all cities in Croatia. This exceptional result, since there are 126 cities in Croatia, is a result of the investments in promotion and development of business activities in the city. With its proactive development policy and the promotion and incentives programme for entrepreneurs, city of Virovitica is becoming an attractive place for investment. New investors mean new jobs, and thereby the business activity increases and besides the economic development also the overall development of the city and the surrounding areas is achieved.
Fairs in Virovitica
Viroexpo
Viroexpo is an international business, crafts and agriculture fair which takes place for more than twenty year in Virovitica in late February.
Agroexpo
Agroexpo is an agricultural products and equipment fair which takes place every year in late August.